Four graduate students from the Department of Civil and Environmental Engineering have been named to the 2018 A. James Clark School of Engineering Future Faculty cohort.
Launched in 2007, the Future Faculty Program offers unique professional development experiences designed to make participants more competitive on the faculty job market. Fellows attend seminars on a range of topics—technical writing, teaching and learning styles, grant writing, and faculty position interviewing, to name a few—and teach a course alongside a senior faculty mentor.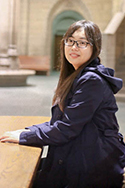 Yifan Zhu is working to prevent leaks between bridge decks and corrosion on bridges by changing how separate decks are connected. She and Research Professor C.C. Fu have experimentally designed a new concrete mix to serve as the "link slab" that would also decrease maintenance costs. A native of China, Zhu's decision to pursue a career in structural engineering was inspired by an earthquake that hit close to home while in high school. When she's not working, you're likely to find her learning photography or practicing her baking skills.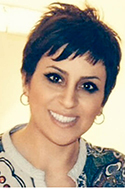 Yalda Saadat's interest in interdisciplinary work began very early when she was admitted to a highly competitive, science-focused "Farzanegan" school under the supervision of the National Organization of Developing Exceptional Talents, where she was recognized for developing the best independent research program. Today, she is working on the resiliency of smart and connected communities and sustainable infrastructures and developing mathematical methods to measure infrastructure resiliency and identifying metrics for sustainable infrastructure networks. Saadat come to College Park after earning concurrent Master of Science degrees in civil and mechanical engineering from the University of Hawaii at Manoa. She is advised by Professor Bilal Ayyub.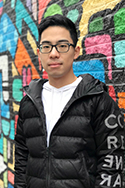 Zhongxiang Wang began work on his dissertation topic while in the CEE master's program. He and other members of Professor Ali Haghani's research team have developed mathematical models that can pinpoint the smallest bus fleet needed to serve a school district. The work was recognized at the 2017 Transportation Research Board Annual Meeting with the Stella Dafermos Best Paper Award, given by the Transportation Network Modeling Committee. Since moving from Beijing, Wang has taken up skydiving and participated in an obstacle course Spartan Race.
Yao Cheng was drawn to traffic signal coordination by its potential to impact the lives of so many people. Working with Professor Gang-Len Chang, he is designing traffic signal operations that better account for buses, monorails, and other public transit vehicles. The result could be less congestion and smoother traffic flows, especially in Asian and European metropolitan areas where public transit dominates. Cheng earned a Bachelor of Science at Tongji University in Shanghai before moving the College Park to pursue a master's.
Related Articles:
New Graduate Fellows Work to Improve Structural Resilience and More
Three UMD Faculty Elected to National Academy of Engineering
A Tech Rx for COVID Recovery at Home
UMD's Reilly Lands Gulf Research Program Fellowship
Welcome, NAE Members
Minha Lee Awarded Transportation Association Doctoral Scholarship
With Engineering Projects, UMD Students Seek to Boost Education Access, Public Health, and Sustainability
CEE Student Receives 2018 Dean's Master's Research Award
Shayanfar, Yang Named Outstanding Graduate Assistants
CEE Doctoral Candidate Receives UMD Dissertation Fellowship