Wastewater surveillance, also known as wastewater-based epidemiology (WBE), has emerged as a valuable tool in the fight against the COVID-19 pandemic. By monitoring microorganisms in wastewater, WBE can effectively determine the presence and abundance of a pathogen within a community. SARS-CoV-2 is an excellent candidate for WBE because it is easily detected in wastewater. The virus is also highly transmissible and, especially in the early days of the COVID-19 pandemic, it was crucial to control its spread, making WBE an important public health measure.
"It's a guidance tool that has the potential to give early warning and early documentation for what is going to happen in a group setting," says Birthe Kjellerup, associate professor in the Department of Civil and Environmental Engineering (CEE) at the University of Maryland (UMD).
In an effort to monitor SARS-CoV-2 cases at UMD, Kjellerup and her interdisciplinary team of researchers applied a WBE strategy during the fall of 2020 and spring of 2021. The initial goal was to create a pilot study that covered the on-campus student body at UMD. WBE was chosen as an aid in detecting pre-symptomatic and asymptomatic individuals, where the information gathered was then compared to clinical testing. Kjellerup's team aimed to establish a framework for the detection of COVID-19 clusters on campus to prevent the spread of the virus within the campus community.
"This study spans many disciplines, including public health and engineering, where we are using our specialties and skills to create this framework," said Kjellerup. "This was a complex project that had to be managed during a pandemic with many restrictions on campus, but people stepped up and stepped out of their comfort zones. That's why it was a success—because people wanted it to be."
This research was summed up in the paper, "Implementing wastewater surveillance for SARS-CoV-2 on a university campus: Lessons learned," which was selected for the 2022 Water Environment Research (WER) Outstanding Paper award.
"It was a tremendous effort and it's wonderful to have that acknowledged," said Kjellerup.
Kjellerup's "Lessons learned" included the importance of selecting strategic testing sites, anticipating problem-solving for weather challenges, and maintaining open communication with all parties involved. Included in the collaborators on this project were undergraduate and graduate students, postdoctoral associates, faculty, and other departments on campus. Specifically, Andrea Crabb, the director of the Department of Residential Facilities within the Division of Student Affairs was a key participant.
"I helped the team get access to what they needed and brought the operations together with academics." said Crabb. "UMD is a small city and there is such an opportunity here to do research and use our own facilities. The fun part was being able to see the power of research come together with implementation."
The successful implementation of this wastewater surveillance program on the UMD campus showcases the effectiveness of interdisciplinary collaboration. As this field continues to evolve, embracing an interdisciplinary approach will be essential for addressing emerging challenges and ensuring the health and well-being of communities worldwide.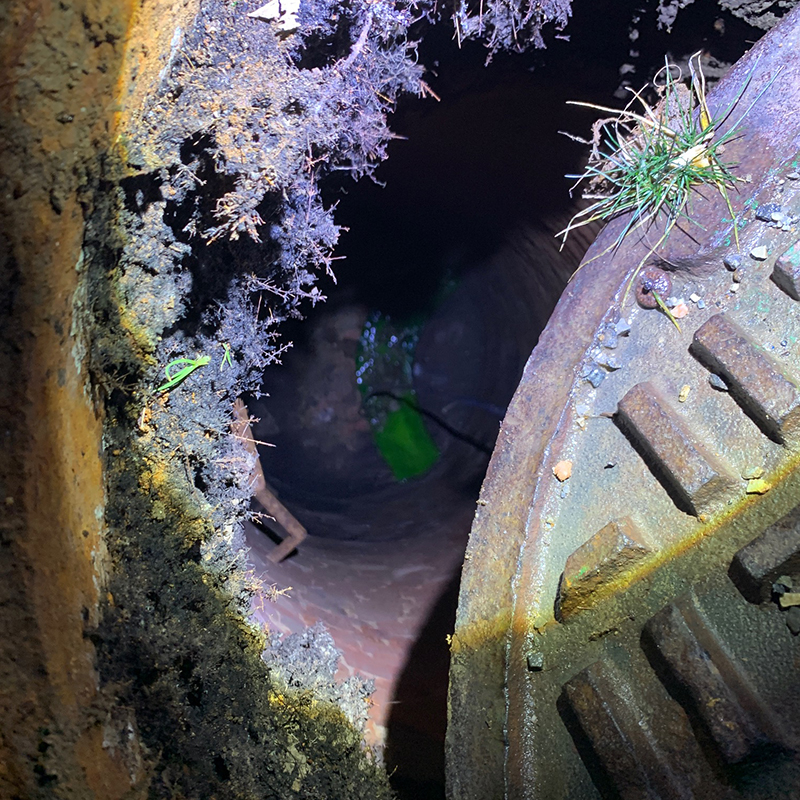 "I think that part of what we learned through this is how important connections on campus are," said Crabb. "There are so many things that we'd love to collaborate on, so I'm hoping that this also opens some doors to possibilities."