Agencies involved in making decisions about highway projects will soon have a valuable new tool at their disposal, allowing them to see the outcomes of past projects, make at-a-glance comparisons, and base their decisions on a wealth of relevant data.
This month, a team of researchers, programmers, and engineers at the University of Maryland's Maryland Transportation Institute completed work on a massive new database covering major highway projects undertaken across the United States since 2003. The platform incorporates implementation and outcome data from existing repositories, such as the Federal Highway Administration's Highway Performance Monitoring System and National Bridge Inventory, the Electronic Municipal Market Access (EMMA) website, project websites and archives, and documents provided by state agencies.
The result is a "one-stop shop" for analysts, policymakers, agency officials, and lawmakers, says the project's PI, Qingbin Cui, associate professor of civil and environmental engineeringat UMD and a faculty affiliate of MTI. "They can not only see how well various projects have fared in terms of cost and schedule, but they can examine the RFPs, contracts, and project reports. This can provide many 'lessons learned'," he said. "The database yields a level of transparency and accountability that was elusive before."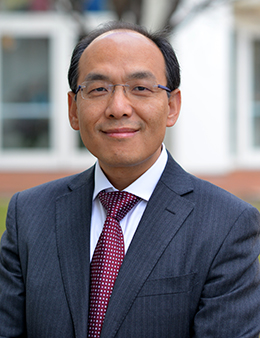 To make this ambitious undertaking a reality, Cui and his co-PIs—civil and environmental engineering professor Paul Schonfeld and Lei Zhang, Herbert Rabin Distinguished Professor and director of MTI—assembled a large team that includes transportation engineering faculty, postdocs, and graduate students. Battelle, an independent nonprofit research and development organization, is managing the project under a contract with the Federal Highway Administration (FHWA).
"We were in a good position to undertake this kind of project," Cui said. "As one of the nation's leading hubs for transportation research, we have the capabilities needed to gather the information and build a platform for it. Our hope is that it will help support data-driven decision making among state and local authorities as well as the federal government."
Among the benefits: a ready way to assess the suitability of public-private partnerships (P3) for specific highway needs, as compared to traditional methods of project funding.
State transportation departments are increasingly turning to P3s to modernize and expand the nation's network of roads, bridges, rail, and ports. The financing model was also at heart of the White House infrastructure proposal unveiled in 2018.
"One of our goals is to be able to document P3 performance in comparison with other kinds of projects," Cui said. "The database will provide inputs into the FHWA's Alternative Contracting Method toolkit, which is intended to aid state department of transportation officials in selecting the best-fit delivery methods for their highway projects."
With work on the database now complete, the next task is to inform stakeholders at all levels of government—including FHWA staff, state and local representatives, and other potential users—about the ways in which it can support their needs. "For those tasked with coming up with optimal transportation investment and financing solutions in their communities, having this database available will take some of the guesswork out the process," said Zhang, MTI director and co-PI. "This, in turn, will have a positive impact on mobility, safety and accessibility for all."
Related Articles:
UMD Tapped to Lead Build America Center